SCHRIKKLOOF PRIVATE NATURE RESERVE – A TRUE FEEL-GOOD HOLIDAY
First and foremost, Schrikkloof Reserve is the home of The Lions Foundation, a newly founded sanctuary by Stichting Leeuw in The Netherlands, for rescued lions that have been exploited for various ways of human entertainment. Furthermore, it is the home of many species of game and free-roaming wildlife. Schrikkloof also boasts a magnificent Mountain Lodge with two suites and eight comfortable, private chalets, all game-themed and with a stunning view.
The resort has a large meeting room, where guests can learn all about The Lions Foundation and Stichting Leeuw. In the afternoons guests can enjoy an amazing safari drive with our extremely knowledgeable ranger on the 700-ha estate and past the new homes of our rescued lions.
By staying at Schrikkloof, you contribute in a big way towards the care and well-being of these traumatized lions and towards rescuing more lions in need.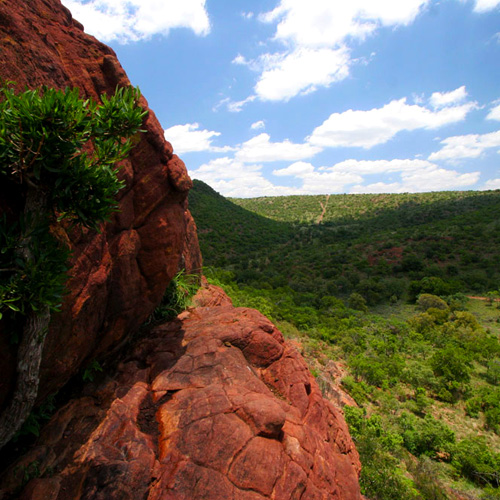 ABOUT SCHRIKKLOOF
Schrikkloof Private Nature Reserve is a 700ha area of unspoilt, malaria-free South African bushveld in the magnificent Waterberg, with a luxury, Out of Africa style lodge. Just a 2 hours' drive from Johannesburg airport.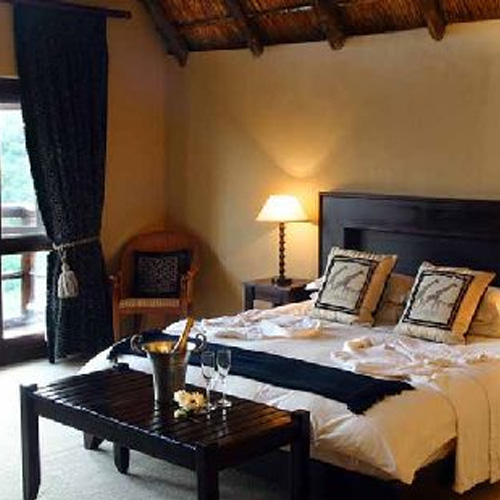 ACCOMMODATION
Schrikkloof can accommodate 20 guests in eight exclusive, private chalets and two suites. Enjoy our grand lodge with excellent food and relax with a drink on the deck while enjoying the breathtaking views.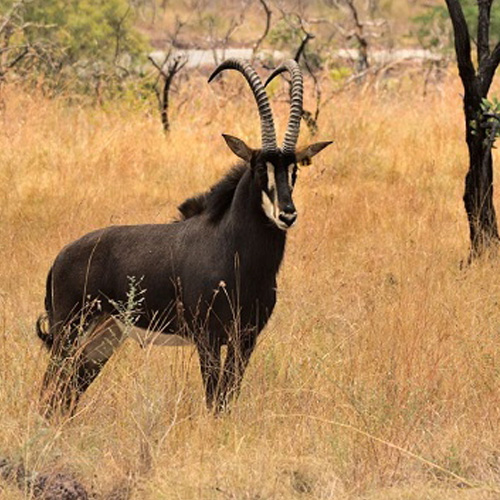 WILDLIFE
Schrikkloof is home to many species of wildlife. Spot the various ungulates, smaller mammals like the aardvark or maybe even carnivores like the elusive leopard. Avid birdwatchers will have a field day!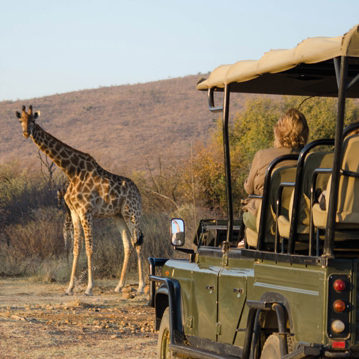 SAFARIS
Let one of our extremely knowledgeable park rangers introduce you to the Schrikkloof many species of mammals, birds, trees and plants – you'll be astounded!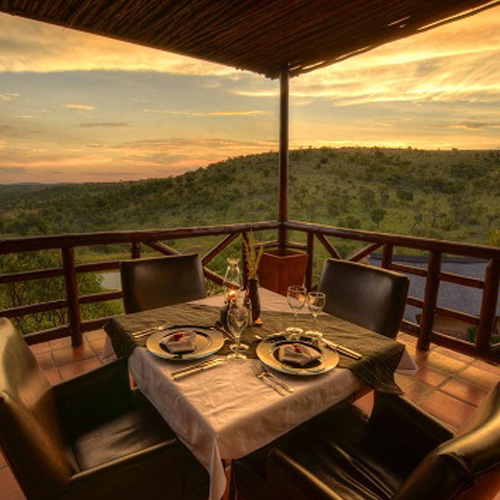 GOOD FOOD
Our excellent cook prepares scrumptious breakfasts, fine light lunches and delicious dinners in the dining room, under the stars or around the campfire in the boma.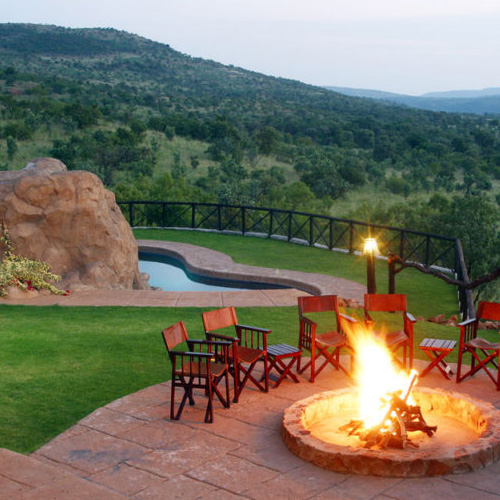 ACTIVITIES
Take your game to the next level on one of the two renowned golf courses nearby, visit a big-5 reserve or spend a relaxing day at the warmbaths of Bela Bela.