CONFERENCING AND EVENTS
Our conference room offers the ideal setting for meetings in boardroom style or seminars in classroom style. The lodge area also offers comfortable seating areas for four break-away groups.
If business is top of mind, the conference room is a fully-fledged conference or seminar facility. Twenty-four delegates can be comfortably seated here,
Schrikkloof, in combination with The Lions Foundation, is also an ideal venue to practise Corporate Social Resposibility. Why not spend your annual corporate outing helping our lions in need? Please contact info@schrikkloof.com for more information.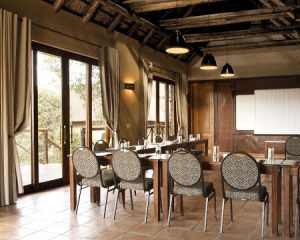 The entire setting of Mountain Lodge, accommodation and entertainment areas are ideal for groups. We cater to every need, from excellent meals to a full-fledged bar.
Mountain Lodge is also ideally suited for functions in exclusive surroundings, like weddings, corporate events or special celebrations.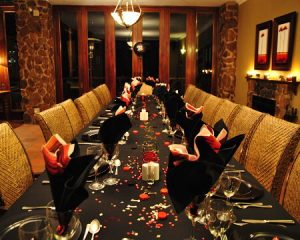 Contact us at tel: +27 11 475 5410 for a tailor-made quotation for your conference or event or email him at info@schrikkloof.com with any enquiry.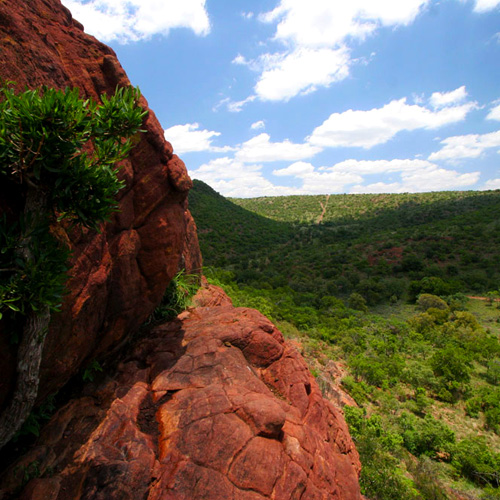 ABOUT SCHRIKKLOOF
Schrikkloof Private Nature Reserve is a 700ha area of unspoilt, malaria-free South African bushveld in the magnificent Waterberg, with a luxury, Out of Africa style lodge. Just a 2 hours' drive from Johannesburg airport.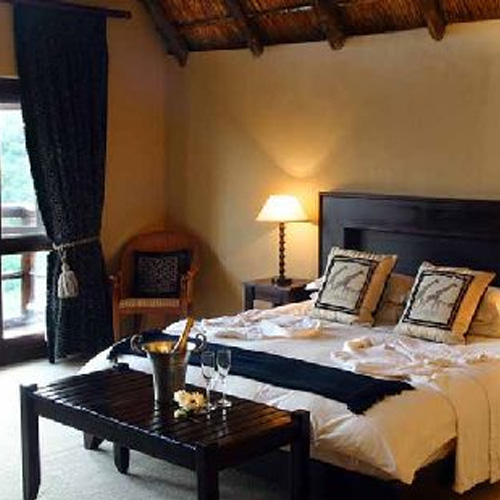 ACCOMMODATION
Schrikkloof can accommodate 20 guests in eight exclusive, private chalets and two suites. Enjoy our grand lodge with excellent food and relax with a drink on the deck while enjoying the breathtaking views.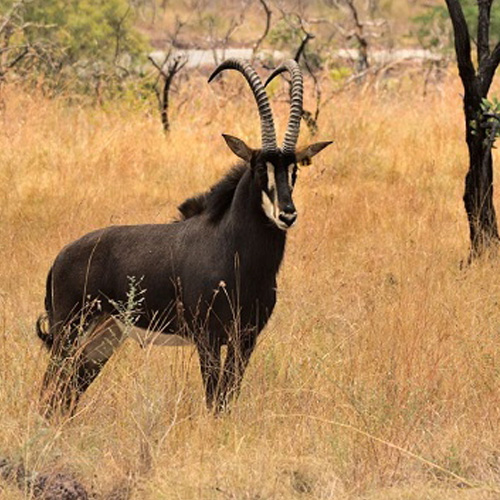 WILDLIFE
Schrikkloof is home to many species of wildlife. Spot the various ungulates, smaller mammals like the aardvark or maybe even carnivores like the elusive leopard. Avid birdwatchers will have a field day!